Milltronics TRI-THIS



Effective immediately and running through the end of September, we'll be running a Tri-This promotion that allows you to choose three options free of charge - including our NEW productivity software options! One software option, one machine option and one financial option.
*Options vary by machine model*
---
New Productivity Software: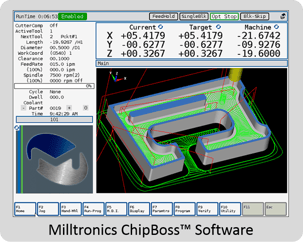 ChipBoss™ - This Conversational programming option provides trochoidal cutting strategy on the CNC. With some programs running more than twice as fast this is a very exciting option!
Digital Setup Assistant - This useful option allows machine setups to be easily documented by photo, video or text by integrating your Mobile Phone with the CNC.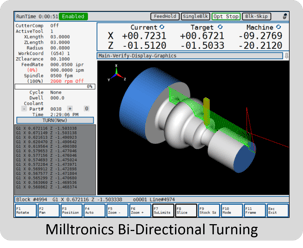 Bi-Directional Turning - Just as it sounds. This option reduces cycle times by cutting both towards and away from the headstock.
DGI CNC Software with Rest Machining (Milling) - This software serves as the operating system for the above features. Included with DGI CNC Software is a new Rest Machining Cycle. Rest Machining allows a smaller tool to clean up areas a larger tool couldn't access with minimal programming.